Why visit?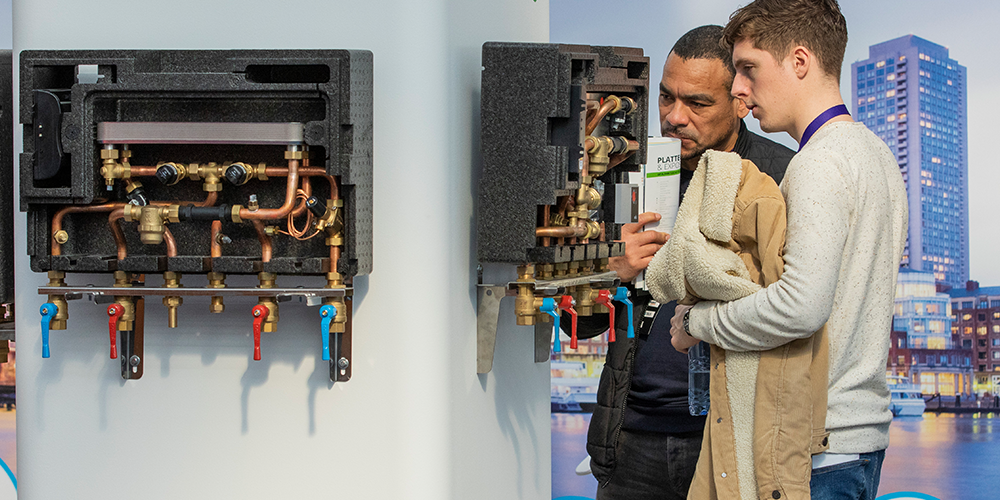 Germany is know as one of the most advanced countries when it comes to the energy transition. Green energy is considered the most sustainable, most affordable and safest option and has become the standard for the nation. The North Rhine – Westphalia region is very invested in finding solutions to further the use of clean energy.
Explore on a broader scale
With the introduction of Green Heating Solutions, visitors will not only be able to explore the latest innovations in solar, they will also have a chance to get acquinted with the newest products presented by the sustainable HVAC industry. Exhibitors are keen to demonstrate their expertise, be it about heating, cooling, ventilation or airconditioning. All systems and products concerning the climate control of structures will be on display.
High quality seminars
In a constantly evolving industry, being on top of the latest trends is key. In the Green Heating Solutions section of the trade floor, there will be a seminar space exclusively dedicated to topics concerning the HVAC industry. This stage is shared by experts and exhibitors, who are eager to share their knowledge and inform visitors.
Want to know more about visiting Solar Solutions Düsseldorf?
Full visitor infoPractical information