Why exhibit?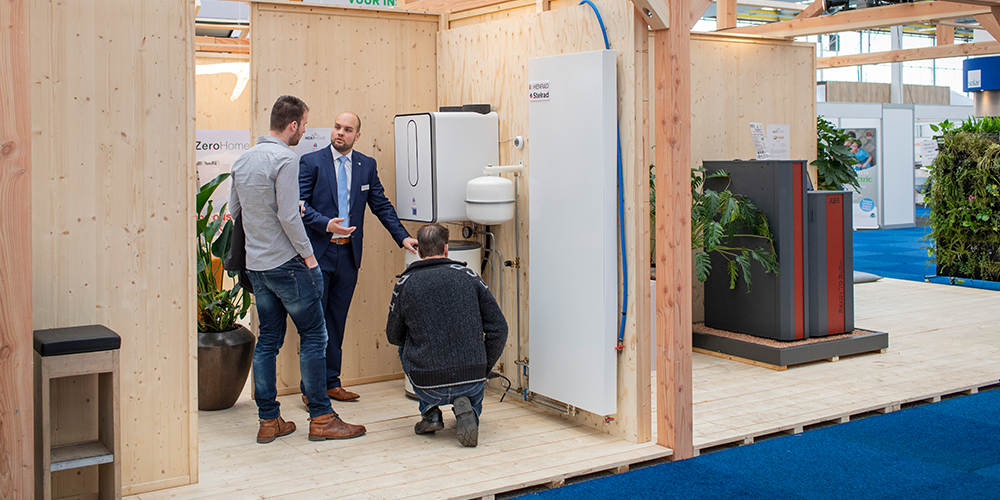 When it comes to the energytransition, Germany is one of the frontrunners. Generating green energy has become the standard for the nation and is considered the most sustainable, most affordable and safest option. The North Rhine – Westphalia region has shown a large interest in this topic specifically.
Connect on a broader scale
That is why the addition of Green Heating Solutions to the trade fair will be a unique opportunity for the HVAC industry to form connections on a broader scale. From sunboilers to isolation and from floor heating to heat pumps, all systems and products concerning the climate control of structures will be on display for the visiting public consisting exclusively of professionals.
Dedicated area and seminars
Green Heating Solutions will have a dedicated area on the trade floor. Not only will there be stands where exhibitors can connect with the audience and demonstrate their products, there will also be a seminar stage exclusively for Green Heating Solutions. This stage is shared by experts and exhibitors, who will captivate the audience with the latest knowledge about sustainable innovations for the HVAC industry.
Want to know more about exhibiting at Solar Solutions Düsseldorf?
Download the brochure Request information