Why exhibit?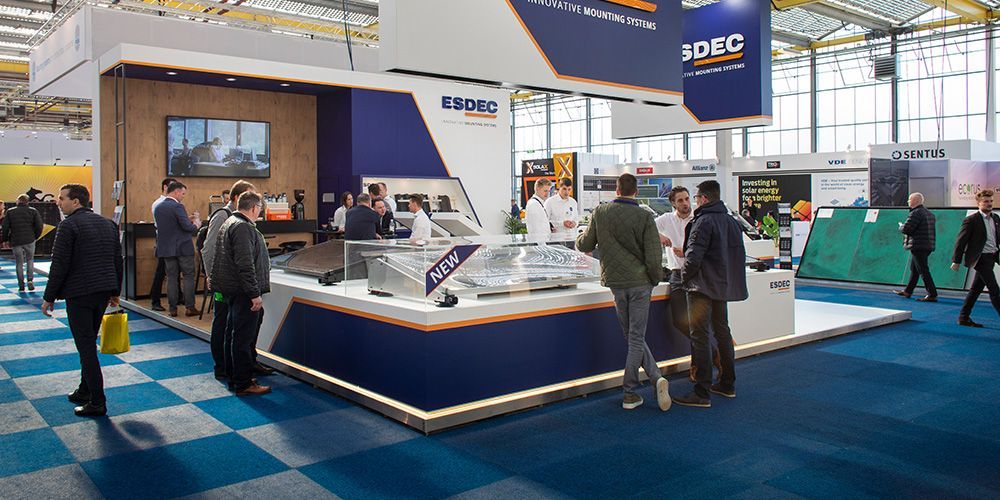 Where supply and demand successfully meet
North Rhine-Westphalia has about 11 million roofs and a solar energy potential of 68 Terawatt hours per year. At this moment only about 5% of that potential has been used, which is only 3% of the total energy consumption. This huge market potential is paralleled with consistently declining costs and steadily improving efficiency of PV-installations. Add to this the possibilities that batteries or heat pump systems provide to increase the yield of energy production and it's clear that a bright solar future lies ahead.
Solar Solutions Düsseldorf is a trade fair for solar professionals in North Rhine-Westphalia. Apart from the regional focus, Solar Solutions Düsseldorf focuses on trade, on being a platform where manufacturers, importers and wholesale companies meet and do business with installers, EPC companies, project developers and other purchasers.
Why a new solar trade fair you might ask? Because North Rhine-Westphalia deserves its own solar business platform where specific regional possibilities and needs are addressed. Solar Solutions Düsseldorf will highlight new products, innovations, developments and industry trends. Not only through exhibitors but also by seminars, special exhibitions and workshops.
Solar Solutions Düsseldorf is your gateway to an economically strong German Bundesland. Exhibit, reach your target groups and generate valuable leads. Prominent companies precede you, be part of the future!
Request information
Showcase your latest product innovations
Solar Solutions Düsseldorf is the leading authority when it comes to solar energy. Now that the solar energy market can no longer be considered a niche market, it is time to expand our scope. This year Solar Solutions Düsseldorf takes a deep dive into the matter. Do you have individually designed solar panels? A radical solution for energy storage? Smart home products that are combined excellently with solar energy? Solar Solutions is the right platform to present these innovations to the world.
The trade fair is held during three days and spans an impressive 12,850 m². The number of visitors easily exceeds 12,000, but even more important is the composition of the audience: Solar Solutions Düsseldorf attracts a strictly professional audience of decision makers.
An unprecedented exchange of knowledge
With the never-ending stream of innovations and breakthroughs, there is a continuous need for education. If you want to know what your competitors and colleagues are currently working on, Solar Solutions Düsseldorf is the perfect opportunity to meet them. On top of that, over 60 seminars and workshops will inform you about the latest developments.
Host a seminar